The Beloved Rose Has Its Own Month. President Ronald Reagan signed legislation that made the rose the United States' National Floral Emblem. People everywhere have been passionate about roses for centuries.
"In the driest whitest stretch of pain's infinite desert, I lost my sanity and found this rose"
— Rumi
Photo Abraham Menashe
——————————————————————————————————————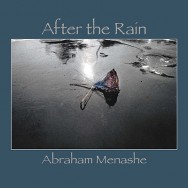 Featured photo is from After the Rain, by Abraham Menashe, available from iTunes.